Currently, we only sell consumer products from our warehouse at Sjöviksvägen 28 in Krokek. Put in the box and pay with swish.
We hope to soon be able to offer our products via webshop, either on our own or at other grocery stores.
Simsu Kolmård steak
It doesn't get any easier than this. Mix with water, wait for a while and ready to make ready-made steaks. It'll be best if you temperature in the oven. Fits perfectly on the grill!
Price: SEK 75 per pack (68 SEK/kg finished product)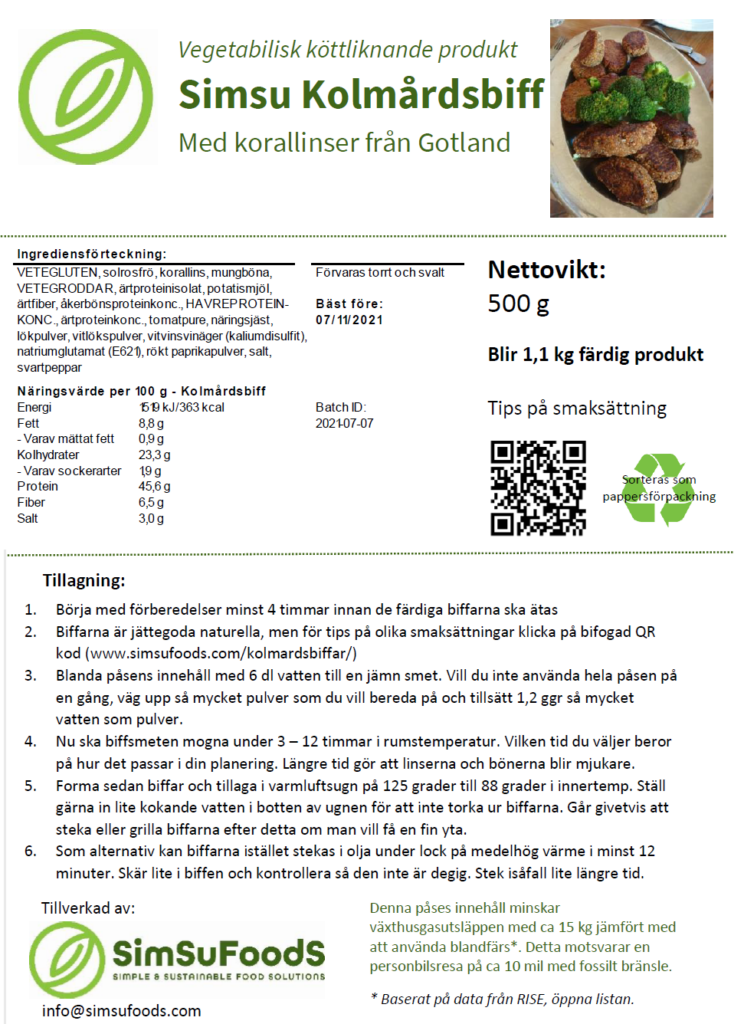 Dry Simsubas
Our standard product where you can make everything from vegetarian kebabs to pancakes, vegetable steaks or why not stretch out the meatballs and get the best of both worlds.
Price: SEK 69 per pack (SEK 65 per kg finished product)
Detailed instructions and recipes can be found here